Sheet Metal Fabrication

Ready for a more cost- and time-efficient way to manufacture parts? Our affordable aluminum molds (starting at $1,000) and quick turnaround times (in as fast as 1 day) help you reduce design risks and limit overall production costs along every step of the product cycle. At BEPL, our injection molding service is tailored for your manufacturing needs including low-volume production of end-use parts, bridge tooling before high-volume production, mass customization of product lines, and functional prototyping.
How Does Sheet Metal Fabrication Work?
During the sheet metal fabrication process, thin sheet metal stock is placed on a flat bed where a laser cutter (1) draws programmed part patterns. Depending on the part geometry, a sheet metal punch (2) can form additional features. Once the parts are deburred, they move to the press brake (3) where they are formed into the final geometries. Additional secondary operations are often used to finish the sheet metal parts.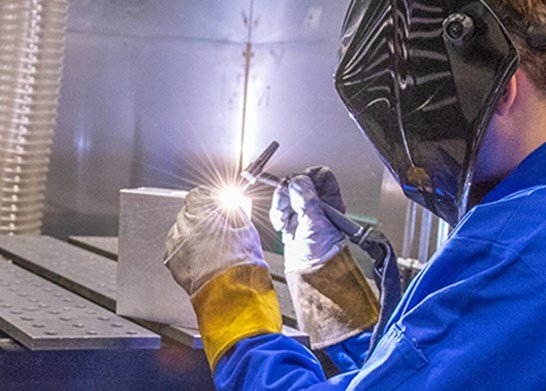 Looking for more than a few basic sheet metal parts? We offer welding, hardware insertion, plating, silk screening, and powder coating to provide complete sheet metal components all under one roof.

Choose from production-grade aluminum, stainless steel, cold rolled steel (galvanneal + galvanized), and copper sheet metal.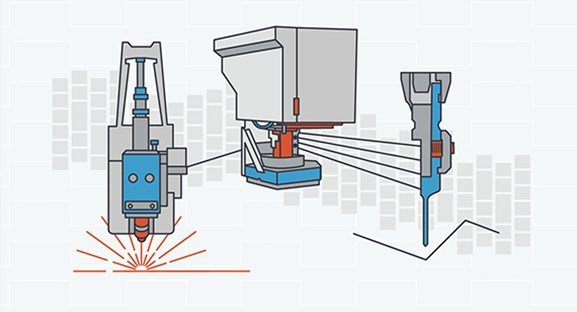 Our basic guidelines for sheet metal help improve part manufacturability, enhance cosmetic appearance, and ensure fastest turnaround time.
Why Sheet Metal Fabrication at BEPL?

Eliminate slow and antiquated processes with streamlined quoting and production.

Choose from hundreds of in-house hardware inserts specifically designed for sheet metal fabrication.

Get hundreds of sheet metal parts from production-grade materials within days.

Maintain consistent part quality and guaranteed lead times from a single supplier with in-house production.
See how design and manufacturing automation gets quality sheet metal parts in your hands within days.
Get eRapid—our free instant sheet metal part quoting and ordering add-in for SOLIDWORKS.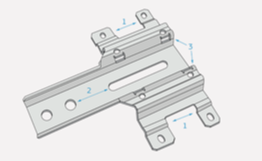 8 Ways to Improve Sheet Metal Parts
Consider material and finishing options along with design elements like bends, reliefs, holes, and slots when developing sheet metal components.
READ DESIGN TIP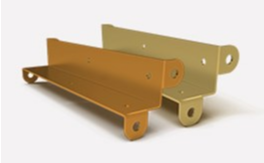 Designing for Sheet Metal Fabrication
An exploration of matrials, manufacturing process, design considerations, and finishing options for sheet metal prototypes and low-volume production parts.
READ GUIDE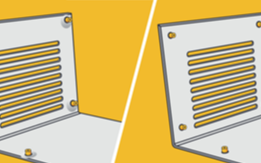 A Sheet Metal Materials Comparision: Galvanized vs Galvannealed Steel
Two of the most popular forms of carbon steel for manufacturing galvanized and galvannealed start with the same process, but that's where the similiarities end.
READ BLOG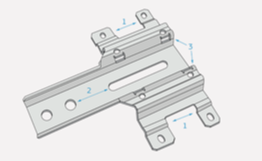 Integration Hardware into Sheet Metal
Conside the hardware material, placement and other specifications to help optimized sheet metal parts.
READ DESIGN TIP