Design Guidelines: Plastic Injection Molding
Our basic guidelines for plastic injection molding include important design considerations to help improve part moldability, enhance cosmetic appearance, and reduce overall production time.
Size
Typically, BEPL can maintain a machining tolerance of +/- 0.003 in. (0.08mm) with a linear tolerance of +/- 0.01 in./in. (0.01mm/mm).
---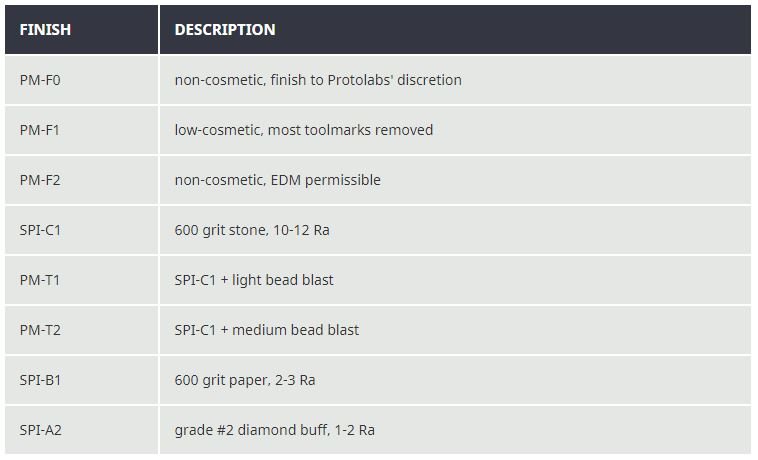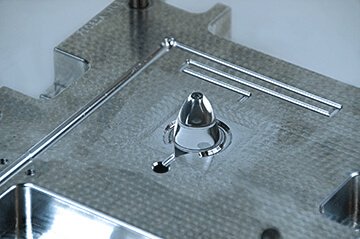 ---

While 1 degree of draft is common in LSR parts, zero draft can occasionally be tolerated on shallow parts. The nature of LSR allows the rules of draft to be stretched more so than thermoplastics, if mold construction permits.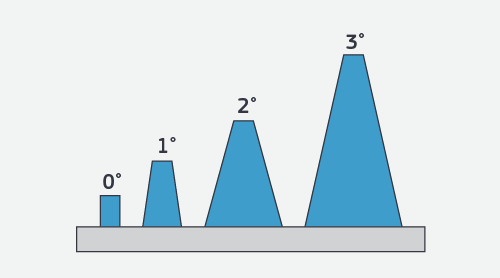 ---
Wall Thickness
Recommended wall thickness considerations for LSR molding:
Walls as thin as 0.010 in. (0.254mm) are possible, depending on the size of the wall and the location of adjacent thicker sections.
Rib thickness should be from 0.5 to 1.0 times the adjoining wall thickness.
The radii of inside fillets should typically be approximately equal to the wall thickness. Radii that are much larger or smaller than this may cause porosity.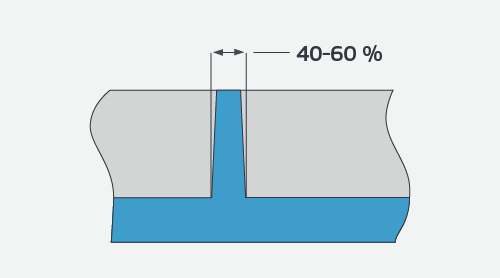 Proper wall thickness will reduce the risk of cosmetic defects in plastic parts.
---
Undercuts
LSR molding has the ability to produce parts with undercuts. Many simple undercuts can be easily removed by the press operator without mechanical assistance. Each part will be reviewed on a case by case basis for feasibility.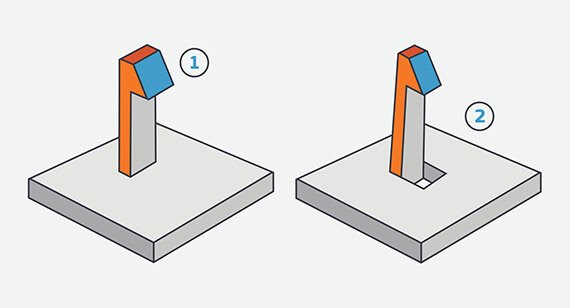 Undercuts, such as those shown, can complicate and, in some cases, prevent part ejection, so eliminate them if possible.
Radii
Some part corners will have a radius rather than a sharp edge since we use an automated CNC milling process to make the mold for your parts. This typically does not require a change to your model, but resulting radii are identified before the mold is milled.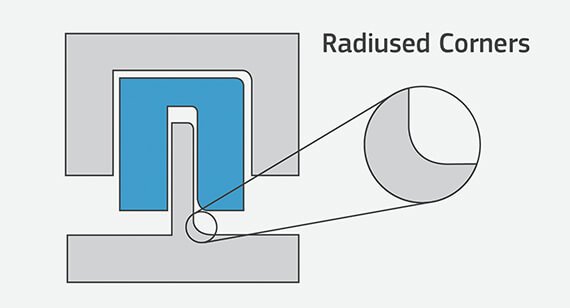 Request More Information
Thanks for your interest in Protolabs. Please let us know how we can provide more information on our services. Once we receive your comments, an applications engineer from our team will follow-up as soon as possible.
If you have a 3D CAD model of your part ready, upload it online now to receive an interactive quote with free design for manufacturability feedback within hours.